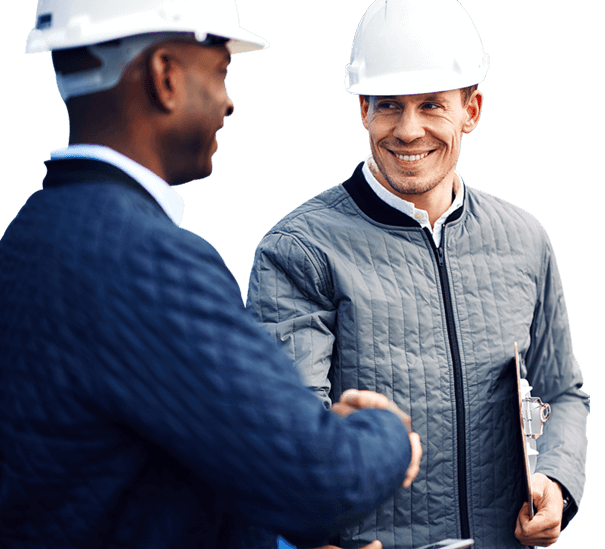 Register Now
For the 2019 Safety Summit
September 22-25, 2019
Lake of the woods • Oak Island, MN
Safety Summit
PluginConnectProtect
2019
Increase your safety knowledge


and expand your network
Sunday
| | |
| --- | --- |
| 8AM | Trucks leave Border States Electric in Brooklyn Park |
| 1PM | Trucks leave Bemidji Airport |
| 5 – 7PM | Arrive at Sunset Lodge |
| 7 – 9PM | Safety Briefing/Dinner/Opening of Summit |
| 9PM | Network Social |
Monday
| | |
| --- | --- |
| 6 – 8AM | Breakfast in the lodge |
| 8AM – 5PM | Guided fishing |
| 5 – 6:15PM | Happy Hour |
| 6:30 – 7:30PM | Safety Summit Presentation |
| 7:30 – 8:30PM | Dinner/Fishing/Prizes |
| 9PM | Network Social |
Tuesday
| | |
| --- | --- |
| 6 – 8AM | Breakfast in the lodge |
| 8AM – 5PM | Guided fishing |
| 5 – 6:15PM | Happy Hour |
| 6:30 – 7:30PM | Safety Summit Presentation |
| 7:30 – 8:30PM | Dinner/Fishing/Prizes |
| 9PM | Network Social |
Wednesday
| | |
| --- | --- |
| 6 – 8AM | Breakfast in the lodge |
| 7AM | Boats start leaving |
Travel Details
There will be two meeting locations Sunday morning where you can join us to travel with the EPSCO Team:
Minneapolis/St Paul
(8am Departure)
Border States Electric
9100 Wyoming Ave N
Minneapolis, MN 55445
Bemidji
(1pm Departure)
Bemidji Airport
3824 Moberg Dr NW
Bemidji, MN 56601
If you plan to make it to one of these locations, please be sure to inform Matt Vernon (matt.vernon@epsco.co [not .com] or call 651.968.6296) so we don't leave without you. If you'll be driving yourself, see driving directions below.
Passport
Those driving through Young's Bay will have a Canadian Border crossing and will need your passport or passport card. Because we'll be fishing in Canadian waters, it's a good idea to have it with no matter what.
Money
Cash for any extras you may want along the way, cash bar, or for games (Left-Right-Center/cards/etc.)
Fishing License
If you purchase your license in advance, please make sure you bring it with. If you already have a Canadian Outdoors Card, bring that as well. (See additional fishing license information below.)
Rain Gear
A decent set of rain gear can make the trip more enjoyable.
Toiletries & Shampoo
The rooms have towels and bedding for you.
Snacks/food
We'll be taking advantage of the meal plan at the resort, and supplementing it with additional snacks and beverages. However, if you want to bring your own food, there are small fridges and some rooms even have cook tops.
Cooler
If you would like to bring fish back, having a cooler will help. EPSCO will have some coolers, as well, to get fish back to your vehicle, if needed.
Fishing Gear
The guides will provide all of the gear we need. You don't need to bring anything.
Fishing
We'll be fishing Canadian waters, so you'll need a Canadian Fishing License. While you can purchase your license at the lodge, there is only one terminal to do so. To expedite the process, please try to purchase your licenses ahead of time.
You will need:
Outdoors Card • 8 Day Sport Fishing License
To purchase your license and outdoor card, log on to www.huntandfishontario.com
You will be able to specify the dates to be used at the time of purchase.
On Monday and Tuesday, we'll be breaking into groups of about 4 and heading out on the water for some Guided Fishing Adventures. Our primary targets will be Walley, Perch, and Crappie. If you have specific requests other than these, please let Matt know and we may be able to make it happen.
Driving Directions
We'll be using the Roseau border crossing. Use Young's Bay in your GPS for directions. Remember once you're in Canada, speeds are in KM/hr (about half the posted for MPH and you will be close).
Directions after crossing the river
310 N through border crossing to Hwy 12 (right turn)
Hwy 12 to 308 N (left turn)
Follow 308 for about 40 min., then right turn on 525
525 turns into 330 when you cross the border back into Minnesota. Keep driving until you reach the 331 intersections.
When you get to the 331 intersections, pull into the parking lot on the northeast corner. Each vehicle MUST call back into the US at this point.
Make sure you have the license plate number and all passport information for each person in the car ready when you call using the phone at the shack.
Once you've called back, continue east on 331 and follow signs for Young's Bay Resort. (Call Sunset Lodge for pickup.)
Pay for parking at the resort office.
| | |
| --- | --- |
| Sunset Lodge | 218.223.8211 |
| Matt Vernon | 651.968.6296 |
| Jason Esler | 651.433.4550 |